Attendance at Bridge Learning Campus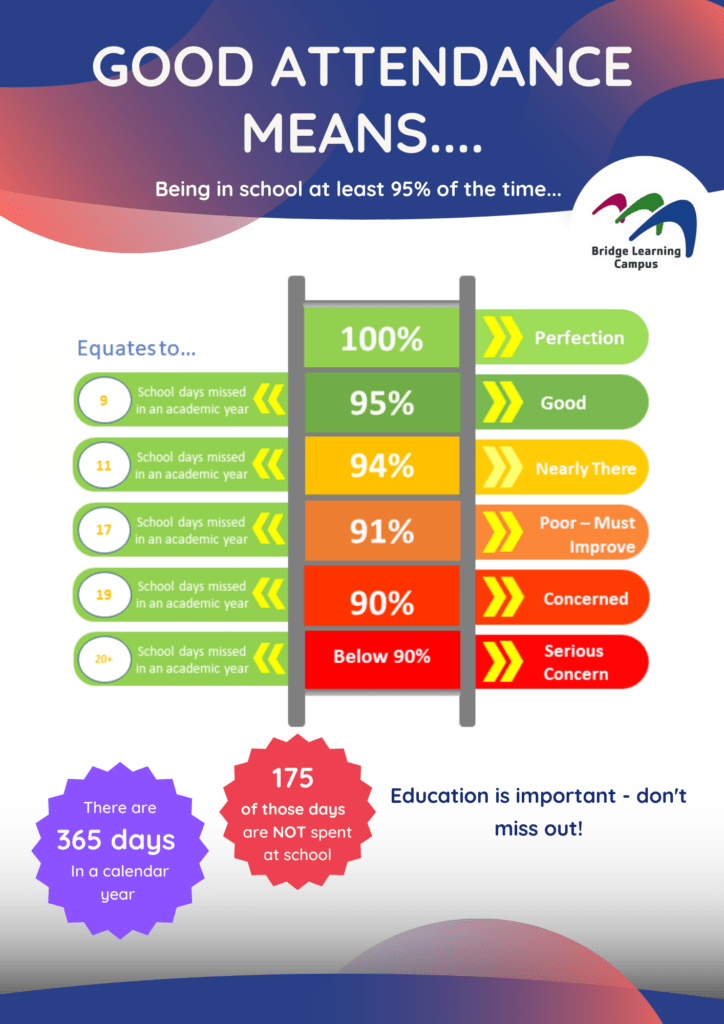 Welcome back to a new school year at Bridge Learning Campus, filled with lots of opportunities to learn and engage.
As a school, we believe that, in order to facilitate the highest standards of education and to secure the best possible outcomes for students, excellent attendance is essential. Students cannot reach their full potential if they are regularly absent from school.
This year, we are implementing a new Attendance Strategy across our campus, working in partnership with parents, carers, and Bristol City council to ensure all students maximise their attendance.
Our new school Attendance target is 95% for both primary and secondary. To support our students & families in achieving this target, we have developed a new 'Graduated Response' to monitoring attendance. Our approach is a framework of interventions, which promotes excellent attendance, with clear expectations and responsibilities, so that we can work together to identify early support where necessary.
Communication, between parents/carers and school is vital to ensuring all children are receiving the best care and support possible and setting high expectations for every student.
Attendance Information Leaflet
Attendance Penalty Notice Information
Important Information – Requesting Term Time Absence
Important information – Leave of Absence Requests.pdf
Leave of Absence Request
Please click here to complete an online request for absence.